Special Counsel Robert Mueller handed over key documents relating to Lt. Gen Michael Flynn, President Trump's former National Security Adviser, on Friday.
U.S. District Court Judge Emmet Sullivan, set a deadline of 3 p.m. on Friday, for Mueller to turn over the documents, after new information appeared in a memo filed by Flynn's attorneys leading the Judge to have serious concern over the FBI's initial interview with Flynn.
The mostly-redacted filing includes notes from Andrew McCabe, the former Deputy Director of the FBI, regarding his conversation with the three-star general. The interview occurred in the West Wing of the White House on Jan. 24, 2017.
"The documents also include the FBI's  "302" report of the interview Flynn had with anti-Trump former FBI Agent Peter Strzok and FBI Agent Joe Pientka when they met with him at the White House. McCabe, who has since been fired for lying to the DOJ's Office of Inspector General about leaking information to the media, also asked Flynn not to have his lawyer present during the initial meeting with the FBI agents.
The July 2017 report, however, was the interview with Strzok. It described his interview with Flynn but was not the original Flynn interview.
The apparent discrepancies in with the 302s documents of the interview are being questioned by may former senior FBI officials, who state that there are stringent policies in place to ensure that the documents are guarded against tampering."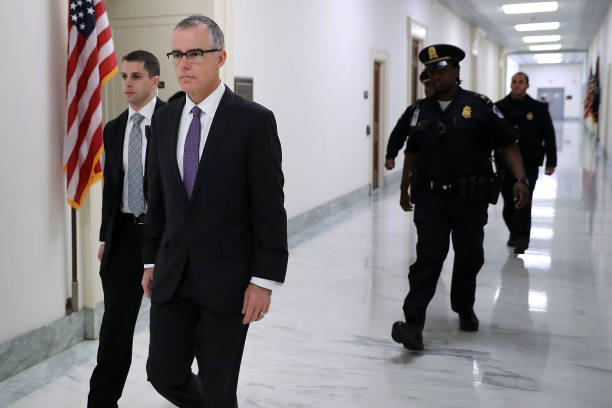 A SaraACarter.com staff writers adds the following:
"On Thursday, FBI Supervisory Agent Jeff Danik told Fox News that Sullivan must also request all the communications between the two agents, as well as their supervisors around the August 2017 time-frame in order to get a complete and accurate picture of what transpired. Danik, who is an expert in FBI policy, says it is imperative that Sullivan also request "the workflow chart, which would show one-hundred percent, when the 302s were created when they were sent to a supervisor and who approved them."
He stressed, "the bureau policy – the absolute FBI policy – is that the notes must be placed in the system in a 1-A file within five days of the interview." Danik said that the handwritten notes get placed into the FBI Sentinel System, which is the FBI's main record keeping system.
"Anything beyond five business days is a problem, eight months is a disaster."
Continue reading at SaraACarter.com.