Bedminster, NJ — A new survey from Florida Atlantic University found that President Donald J. Trump holds a commanding 20-point lead in the 2024 GOP primary in Florida.
According to the poll, President Trump is dominating virtually every region of the state—with President Trump holding a 59-point lead in the Miami-Dade region (70% to 11%).
If the GOP Presidential Primary were held today, which candidate would you vote for?
50% President Donald J. Trump (+20)
30% Ron DeSantis
4% Vivek Ramaswamy
3% Tim Scott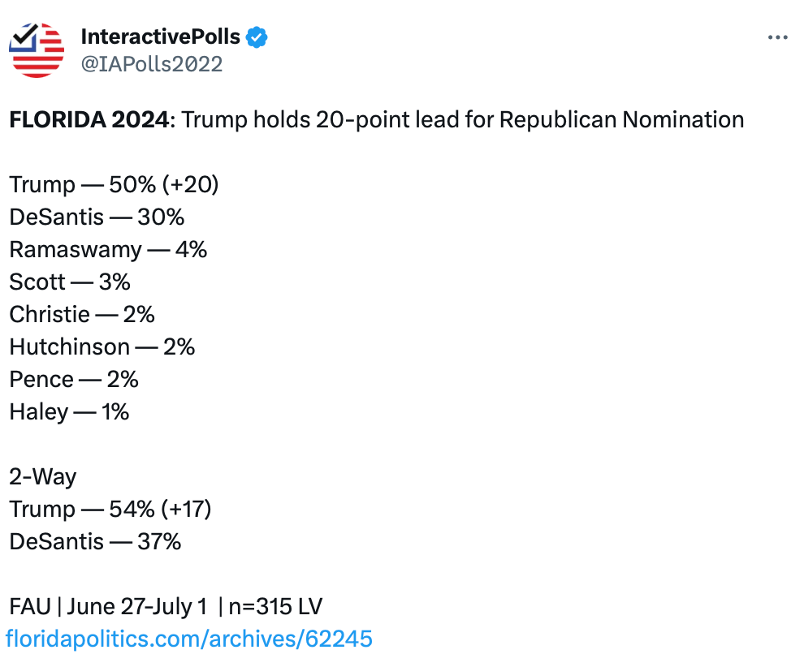 The poll also found that President Trump holds a double-digit lead over Joe Biden in a general election matchup.
If the election for President were held today, and the candidates were Joe Biden and Donald Trump, which candidate would you support?
49% President Donald J. Trump (+10)
39% Joe Biden